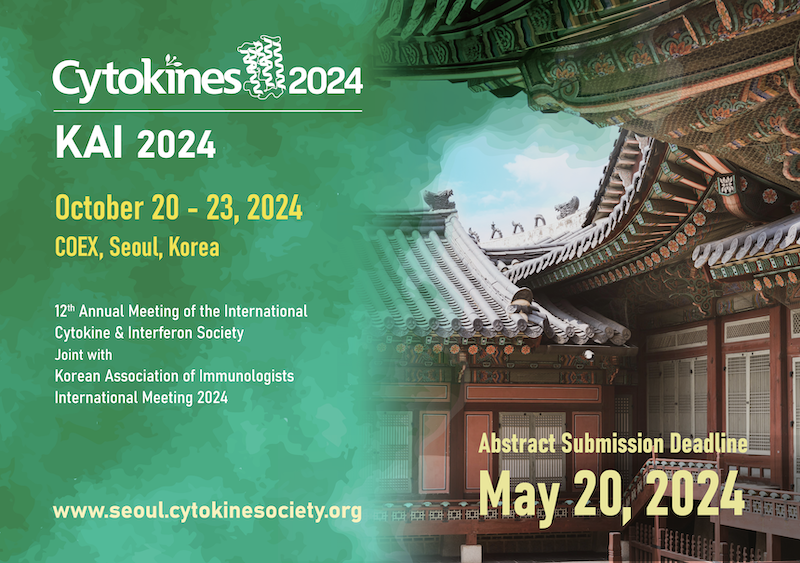 Please login below to access the ICIS Member registration for Cytokines 2023 On-Demand or Cytokines 2024: 12th Annual Meeting of the International Cytokine & Interferon Society Joint With Korean Association of Immunologists, update your membership profile or to join or renew your membership in the world-wide community of scientists devoted to basic, translational and clinical cytokine & interferon research, chemokine cell biology, molecular biology and biochemistry.
If you've forgotten your password, please use the password retrieval link from the login box and you will be sent a reset password link in a few seconds.
To change your membership type from Student/Postdoc Members to Regular or Industry Member, please send an email to Joan Oefner at joefner@cytokinesociety.org before renewing. If you are a Regular Members changing from Academic/Government to Industry Member, or from Industry to Academic/Government, you can do that during the renewal process (click on the Change Membership link).
Please also note that we have added DEI demographic information to the online membership profile for members willing to provide the information. To updated your profile, after login click the profile button and then the Other Details button to optionally add your Personal Pronouns, Gender and Race/Ethnicity.
We appreciate your time and hope you will also participate in the ICIS Mentorship Program aimed to better support our membership.